AFRICA'S BEST ORIGINAL COCONUT CREME KIT 4/bx
Regular price

$13.99

Sale price

$10.25
ULTRA-CONDITIONING RELAXER SYSTEM - Originals by Africa's Best introduces its NEW Coconut Crème Ultra-Conditioning Relaxer System! Our first-ever Single Strength chemical straightening system for at-home use, this revolutionary formula goes above and beyond the normal no-lye relaxer experience to provide all hair types with the key essentials necessary for overall hair health. Enhanced with 100% Coconut Milk, and infused with Flaxseed Extract, Grapeseed Oil, Avocado Oil, Argan Oil, and Aloe, this new and improved treatment delivers Superior Straightening while maintaining hair's natural strength and nutrient-rich moisture. As an added bonus, our unique Coconut Crème Relaxer System exclusively features Africa's Best's professional strength Cuticle Stabilizer, which instantly lowers and normalizes hair's natural PH level, helping to repair, rebuild, and restore your strands, while our perfect blend of oils and extracts gives added strength, shine, and softness! Our Single-Strength No-Lye formula can be used for Regular or Super applications based on your desired style preference. Our exclusive, professional-strength Cuticle Stabilizer instantly lowers and normalizes your hair's natural pH level, helping to rebuild and strengthen your strands.
SHIPPING INFORMATION

All orders are processed within 3-4 business days. Orders are not shipped or delivered on weekends or holidays. If we are experiencing a high volume of orders, shipments may be delayed by a few days.

Please allow additional days in transit for delivery.

If there will be a significant delay in shipment of your order, we will contact you via email or telephone. Update this section if your processing time exceeds 2-3 business days.
Share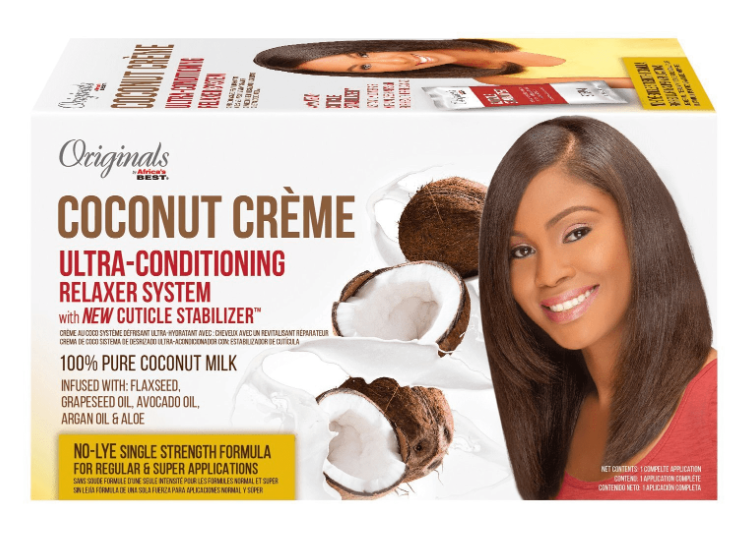 Why This Is It Hair World ?
Hassle free return

Secure payment

5 set testing

Verified product
Select your favorite style and get it Now
FAQs
Placing an Order

Domestic

Find items you like either by using menu buttons or searching.

Select length if available.

Select hair color.

Select quantity.

Click the "Add to Cart" button to proceed to checkout.

International

Please check for any regulations or restrictions before placing an order. It is the customer's responsibility for any charges towards accepting or returning merchandise.

The receiver/customer is responsible for settling all charges in order for customs to release the shipment and have it delivered.

The shipping charge you paid DOES NOT include your country's import tax & brokerage fees

How long does it take for my order to be processed?

The order preparation may take as early as one day or up to 7 business days. For shipping information, please check our Shipping Policy.
Account & Transactions

How do I create an account with This is It hair world?

Click the "My Account" link at the top of the website. Click the "Create an Account" button and fill out the information.

Why was I charged for a canceled order?

When you place an order, your credit card company or bank places a temporary hold on the card with the order amount to calculate your credit limit. It is to prevent an overdraft without actual charges from the seller. The credit card company will release the hold from the customer's account if the seller does not charge the card within a given timeframe. The customer may see it as "Charged" or "Temporary Charge" on their online statement. For more information, contact your credit card company or bank.

Why was I charged twice?

There is a high possibility that one of the charges is a pending charge. Please read the above "Why was I charged for a canceled order?" for more information.
Product Care

How to care for human hair?

Fill a basin with lukewarm water.Use shampoo and hairbrush gently.Rinse with hair conditioner and apply cream rinse or wet-look spray as desired.Set and dry naturally.Comb into desired style after it is dry.

How to care for synthetic hair?

Brush the hair with a wig brush to remove all tangles and loosen dirt.Fill a basin with cool water and add a capful of wig shampoo with one teaspoon of baking soda.Submerge the hair in the water and swish it around gently for one minute.Do not rub the hair.Allow the hair to soak for 15 minutes.Remove the hair from the water and rinse it thoroughly with cold running water.Gently squeeze the hair to remove water. Do not wring or twist the wig.Spray it with hair conditioner. Apply the conditioner as you would hairspray.Allow the hair to air dry.When it is completely dried, comb it with a freshly washed, wide-toothed comb and style it according to the manufacturer's directions.
Disclaimer

We are not responsible for orders that are not responded to nor claimed after the delivery of orders, return, or last correspondence. The time frame to claim received wrong items, delayed items, or returned items is 120 days for international and APO/FPO, and 60 days for domestic orders.
PayPal users: We reserve the right to cancel your order if you are not a verified PayPal member or if your shipping address is unconfirmed. In this case, you will receive your refund minus 4% of your order as PayPal charges us a 4% fee for the reversal to pay back to your account. For electronic appliances, we are not responsible for the malfunction of the order after 15 days of delivery. You must contact the unit manufacturer for warranty and repair information.
What Clients Are Saying



Add customer reviews and testimonials to showcase your store's happy customers.

Author's name
Add customer reviews and testimonials to showcase your store's happy customers.

Author's name
Add customer reviews and testimonials to showcase your store's happy customers.

Author's name
Add customer reviews and testimonials to showcase your store's happy customers.

Author's name
Add customer reviews and testimonials to showcase your store's happy customers.

Author's name
Express This is It Hair World with